Our knowledgeable staff are passionate about providing families guidance and support during the funeral planning process and well after the funeral. Together, we can honor your loved one's life while beginning your grief journey.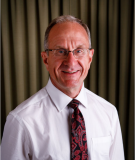 Mark Boeke
Funeral Director
Mark Boeke graduated from Dallas Institute of Funeral Service and returned to Hubbard to serve his apprenticeship. In 1986, Mark received his license, bought the funeral business from Jack and continued to operate with assistance of Jack and Toni. He became the fifth generation funeral director of Boeke Funeral Homes and continues to serve our community with dignity during a difficult time. Mark is a volunteer fireman, chairman of the Hubbard Care Center Board, secretary of the Hubbard Cemetery Corporation and serves on the Pastor Parish Relations committee at church. He enjoys spending time with his family, riding his Harley, golfing, gardening and helping the community we serve.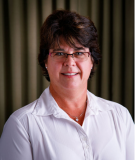 Kathy Boeke
Funeral Director/Legion Representative
Kathy, an RN, BSN and EMT-B, and uses her knowledge to assist at the funeral home in numerous areas of operation. She assists in the office as secretary and receptionist, with correspondence, notifications of death, and is responsible for the creation of the memorial folders as well as customized memorial folders and acknowledgements. She adds a special touch to each funeral and memorial service with a beautiful candle that expresses each persons' heritage and interest. Kathy also assists with funeral and memorial services and visitations. Kathy is a member of the Zion United Church of Christ. She serves as the treasurer along with Mark on the Hubbard Cemetery Board. She is also the Commander of the Hubbard American Legion Post #4. Kathy enjoys spending time with family, golfing, landscaping projects and serving the wonderful community we live in.